Whether you're trying to make your first sale, acquire new customers, or keep the existing ones coming back, it can sometimes take much more effort than you could have thought.
Therefore, marketing your online store during times of high demand and rapidly increasing competition requires careful preparation. It's important to clearly define your goals, get to know your target audience, rethink your skills and resources, and enhance your creativity to achieve the results you desire.
To make this easier for you, below are 10 online store promotion ideas that you can implement into your strategy without spending a ton, yet still use to engage shoppers, turn them into leads, and, hopefully, convert them into sales.
1. Build email and SMS marketing subscriber lists
Building subscriber lists can equally benefit both new online store owners and those who want to keep their customers in the loop. Once you have a list of people who are interested in what you have to offer, you can start nudging them in the right direction.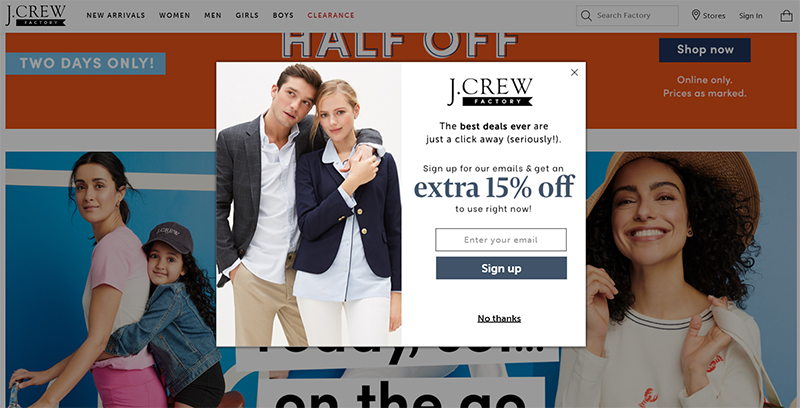 Email marketing is still one of the most effective ways to do that. It is said to deliver the highest ROI of all marketing channels, which is around $42 back for every $1 spent.
SMS marketing, on the other hand, is not that widely adopted, yet you can still use text messages in your sales funnel effectively and achieve your goals.
While emails are great for long-form content, such as newsletters, product updates, and so on, SMS works great for time-sensitive information and shorter announcements, like flash sales, special offers, schedule changes, etc. Besides, these are highly personal channels where the communication happens "one-on-one," which can not only help your sales but also build stronger connections and keep customers engaged.
By using them together (e. g. sending a text message to boost the performance of your last email), you can get the best of both worlds and improve the overall results of your marketing efforts.
2. Engage prospects and customers on social media
You might think that it's best to make your business visible on as many social media platforms as possible to reach the widest audience. But doing so much on so many channels effectively can be difficult (even when using a social media scheduler), not to mention that targeting everyone usually leads nowhere.
So before creating dozens of accounts… don't. Find out which 2-3 channels your audience uses the most and make them your focal point.
Choose one platform for long-form content, like YouTube, and another for promoting shorter content, like Instagram, Facebook, or Twitter. The former will allow you to bring value to your prospects and customers and the latter will serve as a tool for higher engagement rates.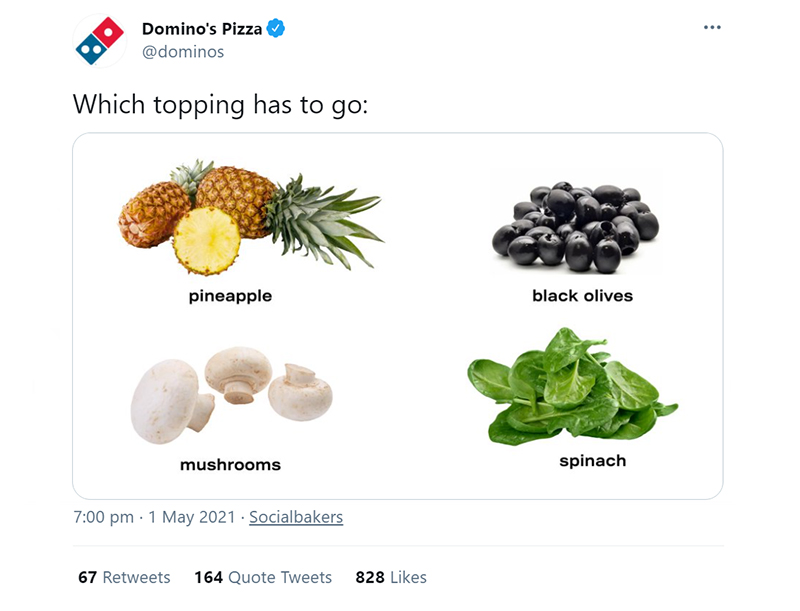 The key question you have to answer here is where should I be, what social media platforms make sense for your kind of business, and then choose accordingly. Whether it's TikTok, Pinterest, LinkedIn, or any other – offer your visitors a variety of content.
Mix in behind-the-scenes, educate about your products, create tutorials, run contests, or show some of your happy customers. Put simply, give people a way to connect with your business in many different ways to keep them interested.
3. Take advantage of Search Engine Optimization (SEO)
There are always people who have some very specific product in mind but have no idea where to get it. What do they do? That's right, they google!
This is your chance to drive them to your store if you sell what they're looking for. Here's where SEO comes into play – the process of increasing your store's visibility for relevant searches. This way, you will be able to attract new visitors that will likely boost your conversions, leading to higher revenue.
How to promote your online store using SEO? Here are a few things that you should keep in mind before getting started:
Choose the right keywords that will help you appear in the right search results so that your prospects could discover you.
Integrate keywords to your site. Once you identified the keywords that'll work best for your business, start implementing them to your content, web pages, URLs, headings, image descriptions, etc.
Create relevant content. Whether it's blog posts, videos, eBooks, infographics, podcasts, how-to guides, or anything else that you can come up with, make sure your content brings value to your audience by offering the information that they need.
Earn backlinks that will help you improve your SEO ranking. These are the links that you obtain from other credible websites if they use the information you post.
Analyze your competitors – as you won't be the only one ranking for specific keywords, make sure to check what your competitors are doing and what are the things they're missing. This can help you improve your own website.
4. Provide value with quality content
No matter what kind of content it is, focus on providing your potential customers with real value. The internet is full of information that simply repeats itself and your goal here should be to stand out from the crowd. The best way to do it? Give depth instead of breadth.
Because a lot of information you will find on the web will be very baseline, and going more in-depth can give you an advantage against your competitors. Think about the topics that matter to your prospects, the questions they may have, try to research this on the internet as well. In other words, think ahead of your visitors and provide the information that will help them find answers to what they're looking for.
5. Actively participate in online discussion forums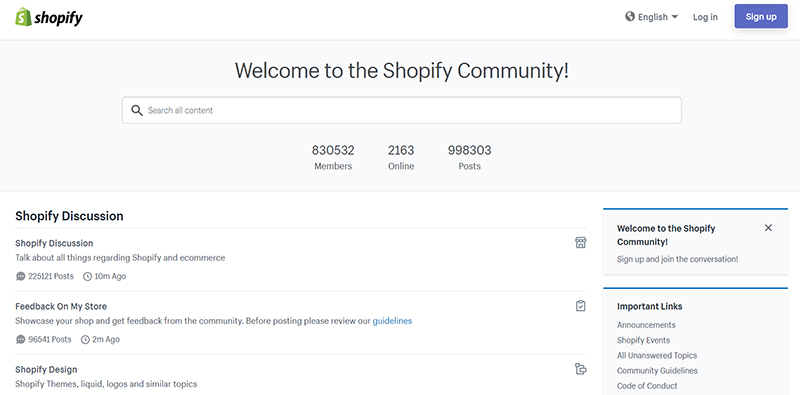 Even if you're running your e-commerce business alone, you're never actually truly alone in this. There are huge communities online that you can reach out to whenever you feel lost or want to share your experiences and ideas on how to market a product online, ways to advertise online, or simply what color combination looks best for your new website design.
From this, you can gain many different benefits, from feeling more motivated and getting valuable tips to better brand awareness. By sharing your knowledge with other people in the industry, you will show your expertise as well as build trust with your future customers who are likely to come across the information you share.
Consider such places as Shopify Community, BigCommerce forums, Facebook and LinkedIn groups, Quora, or Reddit. This will boost your brand visibility and let's face it, you might even have some fun participating in those discussions and virtual events, so why not?
6. Drive more traffic with paid ads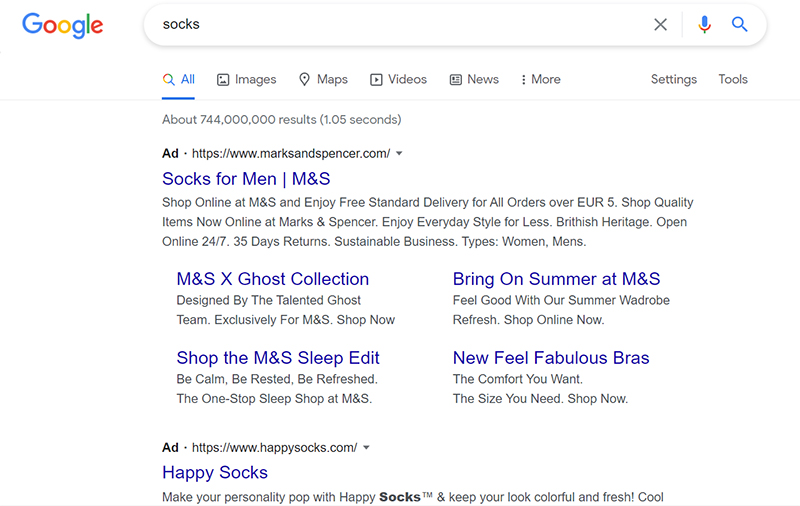 Another and one of the more obvious ways to advertise an online store is with paid ads. For this, you can use Google or social media platforms that allow it, like Facebook ads, YouTube, Instagram, Twitter, and more.
There are several reasons to use paid ads to promote products online.
Paid advertising works instantly, meaning that you will be getting faster results. Users who search for the information that you specify will see your business at the top of the page that significantly increases your chances of a click, at least.
Furthermore, paid ads allow you to reach a very specific audience, or in other words, exactly the audience that you want to reach.
With paid advertising, you're more in control of your overall costs as setting daily and total budgets means you will never over-spend. As there's also no minimum spend required, businesses of all sizes can benefit from this advertising opportunity.
Finally, easily trackable results will allow you to calculate your ROI and strengthen your next campaign if there's anything that went not the way you've expected.
7. Upsell and cross-sell
Upselling happens when you increase a customer's value by selling something more expensive. For instance, a nicer sofa for $70 more than the one your customer originally intended to buy.
When you cross-sell, you offer customers something in addition to what they've just purchased. Like, if someone buys a laptop, a successful cross-sell would be also selling them a mouse.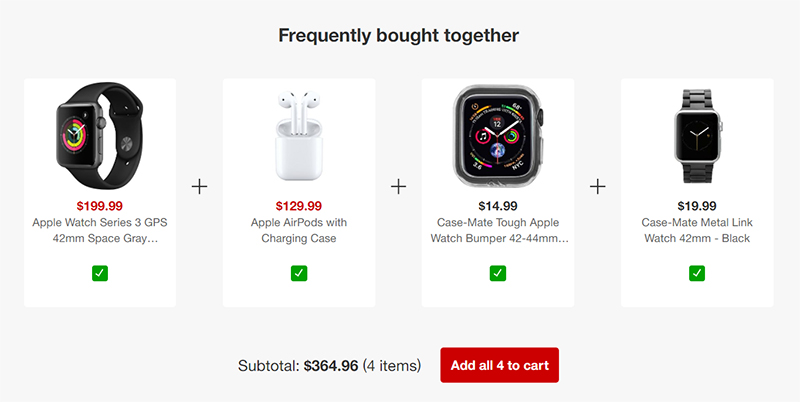 To succeed at these strategies, you will not only have to know your products well (how they fit together) but also use the right timing to implement these methods. Usually, you can see such options on product pages already, but if you want to bring customers back to your store, you can also use email marketing for that.
Let's say you sold another leather dog collar to some specific customer and you'd like them to purchase something else from your store after some time has passed. Send them an email asking how they like your product and offer something they might be also interested in – like, a stylish leash that goes with the collar or a comfy dog bed to rest after long walks.
8. Work on meaningful partnerships
Partnerships with businesses that sell products related to yours can bring you both some surprisingly nice results, like better customer engagement, acquisition of new customers, higher conversions, therefore, increased revenue.
For instance, if you sell leather accessories for pets, you can collaborate with someone who crafts something different enough, but still aimed at animal lovers. Let's say it's various macramé wall hangings, plant hangers, and that person just happens to make macramé hammocks for cats as well.
The announcement of such friendship on another business social media or any other channel can broaden your audience and drive people to your store, and hopefully result in making a sale. You can also collaborate on some gifts or discounts for each other's customers, for example, 15% off all cat litter boxes when purchasing a macramé hammock for your furry friend.
9. Allow customer reviews to speak for your brand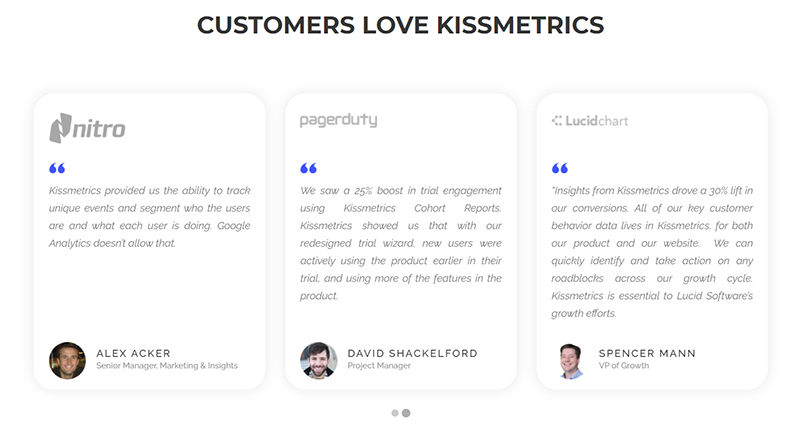 Showcasing your customers' positive experiences can not only help other visitors make purchase decisions but also increase your brand visibility.
Look at this from the SEO perspective once again – since customer reviews can be categorized as "user-generated content," Google sees it as a valuable source that lets you rank higher in organic search results. Besides, they usually contain the keywords other shoppers are looking for.
Moreover, the majority of customers (88%) rely on other people's experiences when shopping with a specific brand which makes customer reviews a powerful tool for online store marketing.
Your website's review column is not the only place to show them though. Share positive customer stories on your social media channels, place a comment section on your product pages, include testimonials in your email newsletters once in a while. This can both benefit you when attracting new people to shop with you and building loyalty with your existing customers, encouraging them to come back and shop with you again.
10. Embrace your unique voice
Whatever you do, think of how you can embrace your unique voice. People stay loyal to brands that feel real and relatable so clearly communicate who you are and what are values you bring with your business.
Sometimes, it can be the best way to promote an online store. Sincere communication alongside smooth operation will build trust between you and your customers, create stronger connections, and might even encourage them to recommend you to other people. As in "have you heard about that e-shop selling pet accessories that creates awesome Instagram stories? I don't even have a pet, but I want EVERYTHING from that store!"
Wrap up
Here it is - 10 ideas on how to promote your online store. Remember that nothing is truly universal and before implementing any of those, think it through. Evaluate what's best for your business and how you can adjust any of the mentioned online store promotion ideas to meet your unique business goals. Start slow – try a few and see how it goes. Because as we've already found out – doing everything at once effectively might be difficult and can negatively impact your end result. Good luck!