With technology changing our world, everything we want today is a swipe away!
E-commerce is one of the fastest-growing industries in the world that involves selling goods and services to customers through a website or mobile app. It has been credited for helping fuel economic growth, creating jobs, and offering consumers a diverse range of products that are difficult to find in stores.
E-commerce is so popular that it has become a highly sought-after industry in recent years. This includes running a business on Amazon, eBay, Etsy, and many other popular e-commerce sites. There are many different types of e-commerce businesses, such as online retailers, marketplaces, and apps that sell physical goods for delivery.
Technological up-gradation is boosting the e-commerce industry rapidly with the emergence of new trends. Apart from innovations in the traditional logistics, shipment tracking, and warehousing space, technology is rapidly transforming the retail landscape and customer experience.
Let us look into the top 5 technological trends that are revolutionizing the e-commerce industry.
Evolution of the e-commerce industry
The e-commerce industry has been around for decades. The history of e-commerce can be traced back to the early 1970s when the first e-commerce transaction took place using a pre-internet computer network.
In the last 50 years, the e-commerce sector has seen tremendous growth with the number of websites selling goods or services increasing constantly. A statistical inquiry revealed that more than 2 billion people were known to use e-commerce facilities to make online purchases every day in 2020. The same source also highlighted about 70%  of the sales were made through mobile applications last year, especially consumers in Asia used smartphones for most of their online transactions. The graph of growth for e-commerce firms has always risen and is expected to grow even more in the upcoming years.
5 most innovative tech contributions to e-commerce
The digital marketing industry has been a major contributor to e-commerce in recent years. The rise of digital marketing tools, such as Google AdWords, Facebook Ads, and Instagram Ads allows companies to target consumers more effectively and grow their business at a quicker pace than ever before. As e-commerce becomes more and more popular, the way it is being conducted is changing.
The e-commerce industry is continuously evolving, with new technologies and innovations coming out every day. This shift in technology has been a game-changer for the e-commerce industry, and it's still happening. The e-commerce trends that are emerging are expected to have a major impact on online businesses.
Here are the five technological contributions that one must know in the e-commerce world.
1. AI assistants for online retailers
One of the biggest e-commerce trends that one can think of is artificial intelligence (AI). AI helps online retailers in understanding consumer buying behavior based on their online purchases.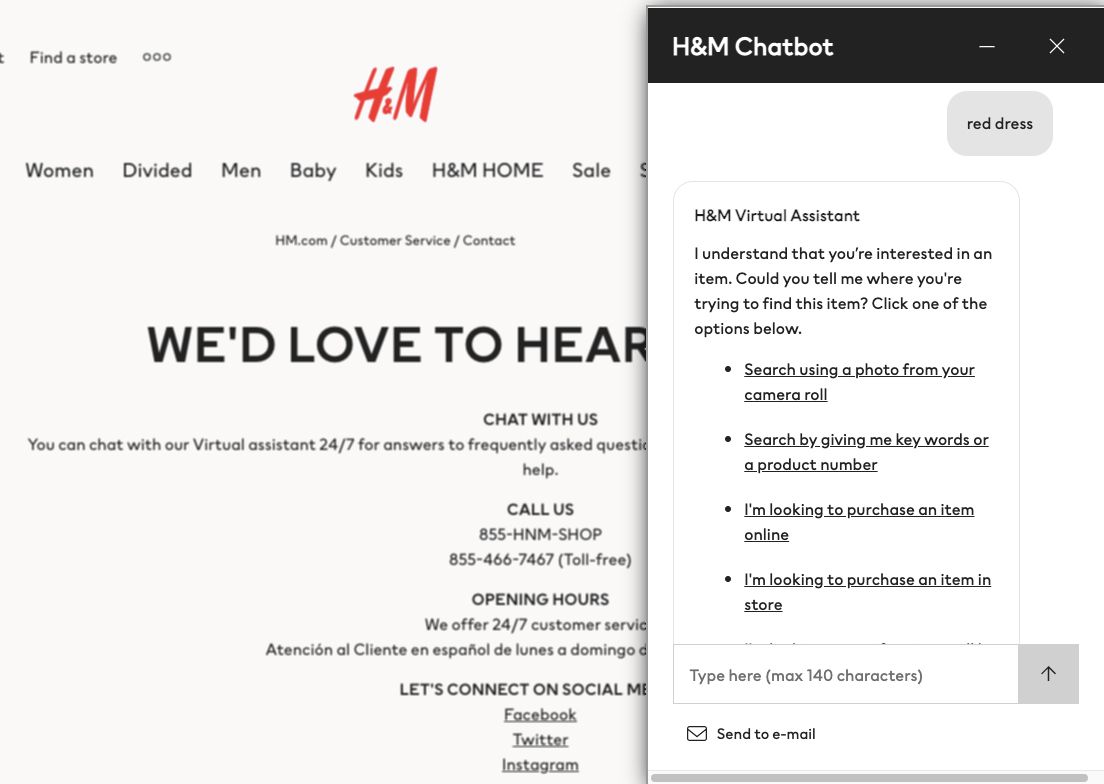 The AI assistants have brought a drastic change in the way the e-commerce industry operates by introducing chatbot facilities and predicting the consumer's shopping patterns. Online marketers can analyze the consumer's reviews and comments using this feature and also send them personalized offers for their shopping cart. These offers can be generated based on their frequent purchases and can include discounts or suggestions for supplementary products.
Using AI, online retailers can serve customers 24x7 with their virtual chatbot facilities and assistants. Consumers find these automatic systems handy and this, in turn, has increased customer retention and sales. Along with increased customer satisfaction, AI assistants are also useful in managing the inventories of e-commerce businesses. AI can predict the tentative sales, change in product demands and anticipate the number of inventories to be held.
2. Augmented reality or enhanced virtual experience
Augmented reality (AR) aims to bridge the gap between the consumers and a sensory product experience. Since consumers cannot touch or feel the product while they shop online, AR helps them to obtain contextualized information about their choice of products.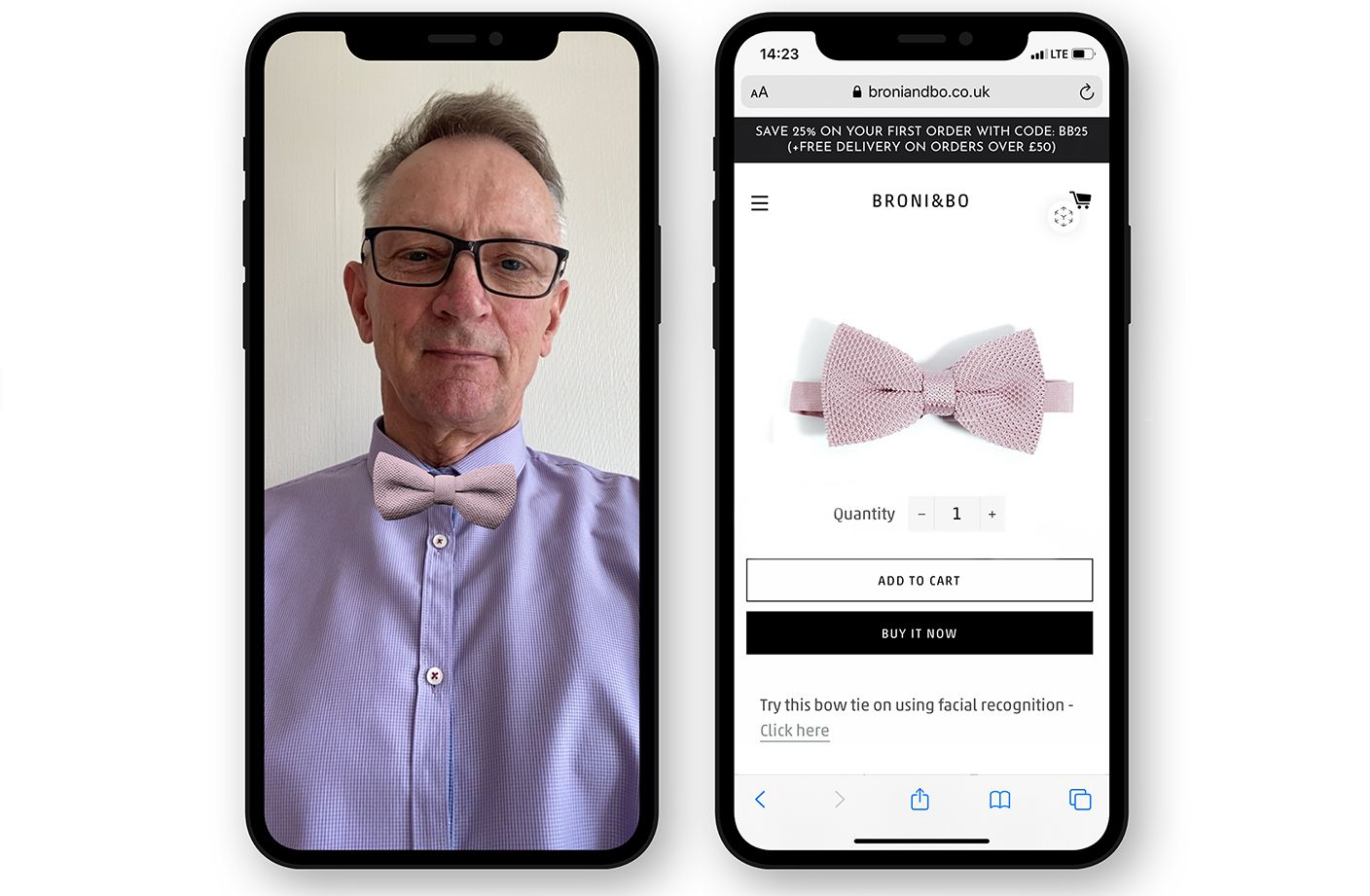 Consumers can get deeper and more detailed information about anything using this feature. Online retailers can help consumers make informed choices using AR as the consumers can undergo a virtual try-on for their products before they buy them. It also helps consumers decide how the product would work for them using their interactive user manuals.
E-commerce has witnessed an increased consumer interaction with the inception of AR. With greater consumer satisfaction, the retailers have been able to retain their customers better.
3. Voice-activated shopping to enable smart purchasing
Voice search is a significant technological innovation in the e-commerce world. Various virtual assistants such as Amazon's Alexa, Apple's Siri, Google Voice Search, etc. have emerged that have benefited the e-commerce industry by upscaling customer experiences with e-commerce websites and apps.
Voice-activated shopping has become a popular innovative contribution as it offers consumers a personalized shopping experience. It is also easy to use for consumers who are not tech-savvy enough to go through a company website and order online.
Moreover, the time efficiency offered by this feature has been a boon in this fast pacing world.
4. Mobile apps and wallets for easy online shopping
With smartphones surrounding our lives, everything that a consumer needs today is present at the tip of their fingers. The introduction of mobile apps to stay connected to the consumers is another technological trend in the e-commerce industry.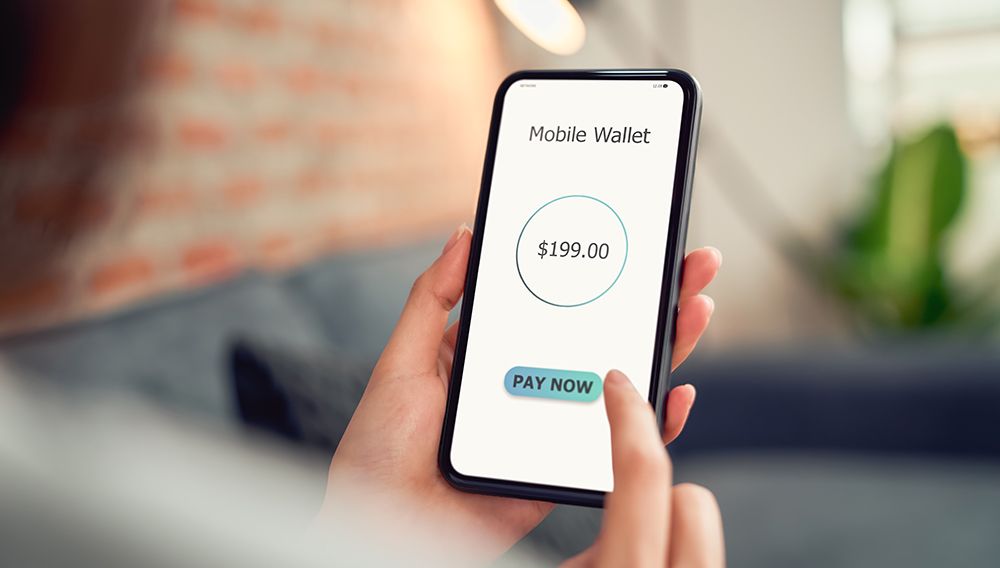 Having a user-friendly application helps consumers search for the products and shop conveniently. Mobile wallets or e-wallets (for example, Plixpay) have made online payments easy and fast.
Research by BusinessWire suggests that mobile wallets would capture 52% of the market share as the preferred mode of payments by 2023. This growth is simultaneous to the expansion of mobile usage among customers for shopping. Therefore, providing e-wallet options to customers is a rising trend in the e-commerce sector.
Apart from their popularity, e-wallets are known to boost sales as customers are less likely to face obstacles during the checkout process with their payment details stored securely in the e-wallets. Both mobile apps and e-wallets are uplifting growth in the e-commerce sector.
5. Blockchain to facilitate cryptocurrency transactions
Cryptocurrency is attracting huge buzz in this digital era. Having a blockchain-based e-commerce business can help online retailers capitalize on the consumers who hold cryptocurrencies.
Blockchains are digital ledgers that support the payments and maintenance of cryptocurrencies safely and securely. Meanwhile, cryptocurrencies are digital money stored in crypto wallets or exchanges.
Blockchain allows customers to purchase from websites and pay using bitcoins. Blockchains are known for safe and sound financial transactions and hence online retailers having a blockchain-based online business improves the overall business experience.
Blockchain also combines all financial processes on a single application and saves huge maintenance costs to businesses. One of the biggest advantages of having a blockchain is to get in touch with customers all across the globe without any barriers.
What does the future of e-commerce look like?
As more and more people are using the internet to shop, the number of consumers is growing exponentially. With a global boom in online shopping, it is estimated that e-commerce retail sales will rise from 14.1% to 22.5% by 2023.
Equally crucial are the statistics for mobile shopping. Market research suggests that 49% of shoppers exclusively use mobiles, and 67% of users are fond of window shopping for fun. This trend is expected to continue for years to come, so optimizing e-commerce stores for mobile-friendliness is another must trend to follow.
Final words
E-commerce has become a major industry in recent years, and with the advancement of technology, it has become more accessible to consumers. It has been constantly evolving with new technologies, such as AI and 3D printing, that are being used across industries.
Return Management Software and Marketing Automation are making shopping accessible to more individuals and allowing them to find new products they wouldn't have had access to before. It will help businesses as well as consumers to gain access to new products and services at a faster rate. In the future, companies will be able to use AI tools to improve their sales, marketing, and customer service operations.
---
---
This is a guest post by Aparajita Ray.

About author:
Aparajita is an e-commerce expert at ClickPost, a leading SaaS-based e-commerce logistics platform. She helps e-commerce companies solve supply chain management issues and provides valuable insights into the world of omnichannel fulfillment. Aparajita's blogs are widely read by online store owners who are looking to provide a better post-purchase experience to their customers.
✍️ Want to write for us? Check out our guest blogging guidelines here.